Dear Colleagues & Friends,
It is an honor to invite you all to participate at the 7th Asian Vaccine Conference (ASVAC 2019) to be held on 13-15 September 2019 in Yangon, Myanmar.
The Asian Vaccine Conference has drawn immense interest from the immunization community since its inception in 2009, when it was first launched in Siem Reap, Cambodia. It has since proven its position as one of the most prominent events in vaccinology in Asia Pacific. In 2017, the event concluded with over 400 participants from across Asia Pacific throughout a 3-day conference in Singapore. There were 17 well-renowned speakers from 17 countries globally. We had excellent plenary lectures from global experts, focused Scientific program and a range of partner symposia.
In 2019, we are holding the next edition of the Asian Vaccine Conference (ASVAC 2019) in Yangon, Myanmar. The focus on next year's event is sustaining health security in Asia. ASVAC 2019 will address the challenges improving immunization coverage in Asia. The event bring will bring together a dedicated scientific program with distinguished line-up of speakers, theme-focused partner symposia, knowledge-sharing and networking opportunities.
We look forward to your continued support to the event and see you at ASVAC 2019 in Yangon, Myanmar!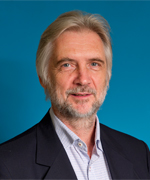 Tony Nelson
Chair
IPAP Steering Committee