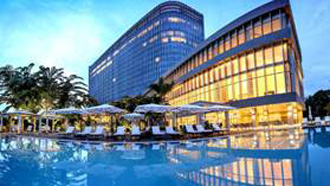 No. 82, Sin Phyu Shin Avenue, Pyay Road, 6½ Mile, Ward 11, Hlaing Township, Yangon, Myanmar
For any enquiries on room booking, please contact asvac2019@kenes.com
Room Type
Rate
Breakfast
Internet Access
Deluxe (Single)
USD 115 nett
Inclusive
Inclusive
Deluxe (Double)
*Rates are inclusive of 10% service charge and commercial tax currently at 5%.
Cancellation Policy
Number of days priors to expected arrival: 21 days prior to the check in date
Cancellation Fee: One room night charge
100% room charge of one-night stay will be levied for any no shows on arrival date of confirmed bookings. Space for subsequent nights will be released for sale.