It is a great pleasure and an honor for me to host the 7th Asian Vaccine Conference (ASVAC 2019) to be held on 13-15 September 2019 in Yangon, Myanmar.
The congress will be hosted by Myanmar Pediatric Society and I am excited to welcome you in Myanmar, also known as Golden Land, because of its richness in pagodas all over the country.
We very much look forward to an active exchange and discussions among participants regarding challenges of immunization coverage in Asia. You can also enjoy the famous hospitality of Myanmar people and visit famous tourist attraction sites.
I am quite confident; we can work together and host the conference successfully to learn and discuss how to overcome the challenges in the region.
Looking forward to seeing you all in Myanmar!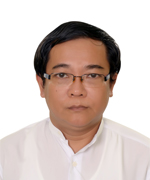 Kyaw Linn
President
Myanmar Pediatric Society