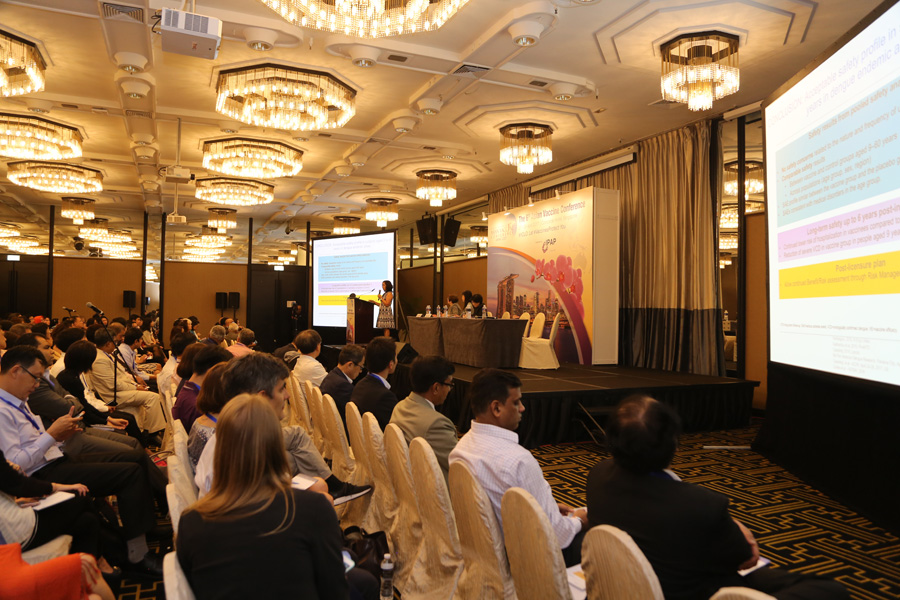 The 7th Asian Vaccine Conference (ASVAC 2019)
Following the overwhelming success of ASVAC 2017 in Singapore, one the most prominent immunization event in the region will be back on 13-15 September 2019 to hold its 7th edition in Yangon, Myanmar. It aims to bring together various stakeholders in the field of vaccination to address challenges and issues relevant to clinical practice and immunization programs in the region.
The three-day conference will present pre-conference workshops and masterclasses, a dedicated scientific program with a line-up of expert speakers globally, a trade exhibition from vaccine partners and planned networking functions to build and foster relationships with over 500 pediatric practitioners from across 27 countries within the vaccination sector. Discussions in the event will focus on the theme - Sustaining health security challenges and opportunities in Asia.
This event is organized by the Immunization Partners in Asia Pacific (IPAP). It is hosted by Myanmar Pediatric Society and the Ministry of Health and Sports, Myanmar. It is also supported by the Confederation of Meningitis Organization (CMO), Philippine Foundation of Vaccination (PFV), Pediatric Infection Disease Society of the Philippines (PIDSP) and International Society of Tropical Pediatrics (ISTP), Asian Society for Pediatric Infection Diseases (ASPID) and other Immunization partners.
Highlights of the 2019 Event
• Asian EPI Managers Meeting
A proposed Asian Meeting of EPI Managers in Nay Pyi Taw, Myanmar is hosted by Ministry of Health and Sports, Myanmar. The inter-regional meeting aims to strengthen the cooperation and collaboration of EPI Managers and others involved in implementing immunization programs in the region.
• Pre-conference Workshops and Vaccinology Masterclasses
Discussions on clinical cases and masterclass by vaccinology experts and partners.
• Conference
Remarkable line-up of world-renowned speakers and clinical topics for presentation.
• Networking Opportunities
Exciting social functions planned for networking opportunities to foster fellowship in the sector.