ASVAC 2019 Sponsors
GOLD Sponsor

Takeda
Takeda is a global, values-based, R&D-driven biopharmaceutical leader headquartered in Japan, committed to bringing Better Health and a Brighter Future to patients by translating science into highly-innovative medicines. Takeda's global vaccine business is applying innovation to tackle some of the world's most challenging infectious diseases, such as dengue, Zika and norovirus. The Takeda team brings an outstanding track record and a wealth of knowledge in vaccine development, manufacturing and global access to advance a pipeline of vaccines to address some of the world's most pressing public health needs.
SILVER Sponsor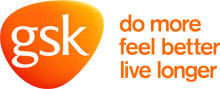 GSK
A science-led global healthcare company with a special purpose: to help people do more, feel better, live longer.
We have 3 global businesses that research, develop and manufacture innovative pharmaceutical medicines, vaccines and consumer healthcare products. Our goal is to be one of the world's most innovative, best performing and trusted healthcare companies.
Our Vaccines business has a broad portfolio and innovative pipeline of vaccines to help protect people throughout life. We deliver over two million vaccine doses per day to people living in over 160 countries.
BRONZE Sponsor

AJ Vaccines
AJ Vaccines is committed to helping people around the world live long healthy lives without the burden of infectious disease.
Established in 2017, AJ Vaccines is built on more than 100 years' experience of producing high quality vaccines, and we continue to innovate and invest in our strong portfolio and production capabilities.
With the approval of our new adjuvanted IPV vaccine Picovax® in June 2019 we are proud to be a major contributor to the Global Polio Eradication Initiative. We expect to supply the first doses to UN agencies early in 2020.

MSD
For more than a century, MSD has been inventing for life, bringing forward medicines and vaccines for many of the world's most challenging diseases. Today, MSD continues to be at the forefront of research to deliver innovative health solutions and advance the prevention and treatment of diseases that threaten people and animals around the world.

Serum Institute of India
Serum Institute of India Pvt. Ltd. (SIIPL) was started in 1966 as a small scale laboratory to solve the issue of severe shortages of Tetanus serum and Tetanus Toxoid in India. From this humble beginning, SIIPL has reached to the present stage where it makes more than 1.5 billion doses of vaccines every year and two out of every three children in the world receive at least one vaccine from SIIPL. It is estimated that the large supplies of quality vaccines at highly affordable prices, have saved millions of lives in the world in these five decades.  
SIIPL has recently introduced WHO prequalified "Rotasiil®" thermostable vaccine against severe rotavirus diarrhoea in infants. Its rabies vaccine (Rabivax-S) has also been recently prequalified by WHO. Today, SIIPL has 26 WHO prequalified vaccines.  SIIPL has also recently received license for the first indigenously developed Pneumococcal Conjugate Vaccine. The pipeline includes new vaccines like Recombinant BCG, Pentavalent Meningococcal Conjugate vaccine, Dengue vaccine, RSV vaccine, HPV vaccine, Yellow Fever vaccine, etc.
The Founder and Chairman of SIIPL, Dr. Cyrus Poonawalla is strongly committed to the cause of public health. He recently received with the inaugural Vaccine Hero Award by GAVI on 10 December 2018. 
For more information, visit: http://www.seruminstitute.com.
SYMPOSIUM Sponsor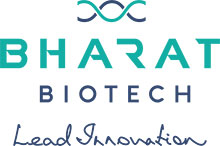 Bharat Biotech International Limited
Bharat Biotech International Limited (BBIL) was established in 1996 by its founders Dr. Krishna M. Ella and Mrs. Suchitra Ella. The multidimensional innovation-oriented Biotechnology company, the first bio-pharma facility in India to be approved by the KFDA, has its focus set on the development of novel healthcare solutions for region-specific neglected infectious diseases. The eminent group of scientists of this intellectual capital powerhouse are the creators of all life-giving vaccines & bio-therapeutics such as the Revac-B+®, REGEN-D®, HNVAC®, COMVAC5®, BIOPOLIO®, INDIRAB®, Typbar TCV®, BIOHIB®, JENVAC®, ROTAVAC®, and has successfully developed vaccine candidates against Chikungunya, Zika, HPV, Ebola etc.
Typbar TCV® (the first clinically proven conjugate vaccine to prevent typhoid fever) and ROTAVAC®(Live Attenuated Oral Rotavirus vaccine) vaccines are prequalified by the World Health Organisation (WHO). Bharat Biotech holds more than 100 globally granted patents and has delivered more than 3 billion doses of vaccines to over 110 countries. It is aimed to cater to the healthcare needs of 7 billion population of the emerging world.
ASVAC 2019 Exhibitors

AA Medical Products Ltd
Established in 1996, AA Medical is Myanmar's largest and most trusted pharmaceutical distribution company with branch offices throughout the country, as well as overseas subsidiaries in Singapore and the U.S.A.
In our desire to better serve the healthcare requirements of the people of Myanmar, we focus on the registration, distribution, sales, marketing, and market research development of quality products.
Our Strengths Are:
More than 1200-strong employee workforce at our 15 offices throughout Myanmar
Myanmar's widest distribution reach, with a fleet of over 160 vehicles serving over 18,000 outlets coverage to Pharmacies, Hospitals, Clinics, and Drug Stores
Air shipment capability for the urgent delivery of lifesaving drugs
Quality products that comply with international standards of safety and efficacy
Proven partnership success with our partners for distribution, marketing and regulatory compliance

DKSH
DKSH is the leading Market Expansion Services provider with a focus on Asia. The Group helps other companies and brands to grow in the Consumer Goods, Healthcare, Performance Materials and Technology sectors. DKSH's portfolio of services includes sourcing, market insights, marketing and sales, distribution and logistics as well as after-sales services. Publicly listed on the SIX Swiss Exchange, the Group operates in 35 markets with 33,000 specialists, generating net sales of CHF 11.3 billion in 2018. With its strong Swiss heritage and long business tradition since 1865, DKSH is deeply rooted in Asia Pacific.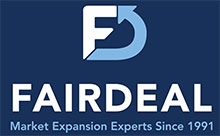 Fair Deal
FairDeal is the leading distribution company in Myanmar specializing in pharmaceutical and consumer products. We have helped our partners build successful brands in Myanmar since 1991 and have continually invested in our people, processes, technology and services to be the pioneer in the market expansion services for healthcare and consumer goods sector across Myanmar. We provide our clients with a full range of integrated market expansion services across multidimensional platforms. Our extensive in-house capabilities and best-in-class partners allow us to create custom, purpose-built distribution solutions that help drive our clients' businesses.

Godrej Appliances
One of the largest home appliances in India, Godrej Appliances is a pioneer in the Appliance Industry – being the first to introduce refrigerators in the Indian Market in 1958. The brand Godrej aims at delighting the consumer with innovative, relevant and green technologies, in sync with the brand philosophy of 'Things Made Thoughtfully'.
Godrej Appliances offer Godrej Medical Refrigerators, a range of specialized refrigerators designed to address the key need of providing precise cooling for temperature sensitive lifesaving supplies like vaccines, blood, insulins and lab reagents. Godrej Medical Refrigerators are powered by the Sure Chill technology, developed in the UK, a unique cooling technology that ensures perfect temperature control with no risk of freezing.

Haier Biomedical
Established in 1984 in Qingdao of China, Haier is the world's No. 1 major appliance brand. Haier's global turnover has reached 40 billion USD in 2018.
Currently, Haier Group owns Haier, Casarte, GE Appliances, Fisher & Paykel, AQUA Leader and Candy as its smart home appliances brands.
We Haier Biomedical is a subsidiary of Haier group and be long term supplier of UNICEF for more than 10 years and have been cooperating with WHO for 9 years. We have already supplied more than 120,000 unit vaccine refrigerators all over the world. Our products include cold rooms, vaccine refrigerator, ice-pack deep freezer, SDD refrigerator/freezer, solar health facility, and other solar power solutions,30-Day electronic temperature logger and voltage stabilizer. Our vaccine cold chain equipments are all qualified by WHO latest standard, including Grade A freeze protection and listed in the GAVI CCEOP platform. Now, Haier becomes one of the largest WHO/PQS certified product manufacturers in the world. Haier CCE have covered 70 countries all over the world.
In addition, we also provide ultra low temperature solution, smart blood bank solution, smart vaccine storage solution, pharmaceutical storage solution, liquid nitrogen biological storage solution, biosafety cabinet and so on, which are widely used in medical and laboratory fields.
Our company is qualified by ISO9001 quality system, ISO14001 environment protection system and ISO13485:2003 quality system and our products are qualified by WHO/PQS certificates, TUV CE certificates, American UL, Energy Star certifications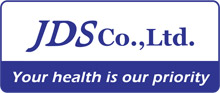 JDS Co., Ltd
JDS Company limited is a member of CDSG (Capital Diamond Star Group) and is the preferred partner in pharmaceutical industry in Myanmar. Capital Diamond Star Group was selected as global growth company by World Economic Forum in May 2014. Capital Diamond Star Group is one of the top leading business conglomerate with five diversified business clusters which include consumer products (FMCG), agriculture, real estate, retail, healthcare and financial services & portfolio investments. JDS Co., Ltd was established in 2003. Our valued services include Sales & Marketing, Importation, Distribution, Regulatory, On time delivery & Logistic support, Collection & Credit Risk Management, Warehousing, Regulatory and Tenders. It is composed of 700 employees across Myanmar and more than 700 pharmaceutical products. We have a wide variety of product range in different therapeutic area and include the pharmaceutical products for Cardiology, Neuropsychiatry, Nutritional supplements, Anti-infective, Orthology, Hepatology, Gastroenterology, Endocrinology, Haematology and Ophthalmology.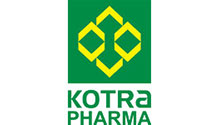 Kotra Pharma
Kotra Pharma is one of the Excellent Pharmaceutical company in Malaysia. At Kotra Pharma, we believe that everyone deserves a healthier tomorrow. With the goal of enhancing holistic well-being for every stage of life we are committed to applying cutting edge pharmaceutical research in our extensive portfolio of products. For over 27 years, Kotra Pharma has earned a rightful place in the pharmaceutical industry and in home of thousands of families, based on genuine trust in our products. Today we remain devoted to providing excellent nutraceutical (Appeton) and pharmaceutical (Axcel/Vaxcel) products and growing to meet an increasingly diverse range of healthcare needs. Currently we operate in 37 Markets.

Mega Lifesciences Ltd
Mega Lifesciences Ltd is the leading complete solution provider to the healthcare industry for their business interest in Myanmar.
Maxxcare, the distribution arm of Mega Lifesciences Ltd has a well-established distribution network with offices in all Major cities and a network of dealers throughout the country in both the Pharmaceutical and FMCG spaces.
Maxxcare has been an ISO certified operation since 2006 and it was further certified for WHO Good Distribution and Storage Practice in 2018.
Mega Lifescienences Ltd has unparalleled knowledge of the Myanmar Healthcare market accumulated over the last two decades and currently providing marketing and distribution services to many leading MNCs and large regional companies to fulfill their aspirations for the Myanmar market.

Right Channel Co.,Ltd
Right Channel Co.,Ltd is registered in 2011 and published in 2014 as company limited. The number of employees is 23.
We distribute and market products from three principles. First, Sebamed, medicinal skin care from Sebapharma Germany. Second, Easy Max, glucometer and test strips from EPS Bio Taiwan. Third, SupraVit effervescent, Enteric Ecol probiotics and Lactoflor kids' probiotics from Kendy Pharma Bulgaria.
We are marketing aူnd distributing our products in medical channel (Government Hospitals, Privates Hospitals, Special Clinics, GPs, pharmacies) and public channel (City care, Medicare, Discount festivals, TVCs, baby stores, Beauty salons, Gym and fitness center).

Sanofi Pasteur
Sanofi is dedicated to supporting people through their health challenges. We are a global biopharmaceutical company focused on human health. Our vaccines help protect people against life-threatening infectious diseases at every stage of life. We have a diverse portfolio of high-quality vaccines for children, adolescents & adults, including influenza, meningitis, travel & endemic diseases. Hand in hand with public health local authorities, healthcare professionals, we are committed to improving access to life-protecting vaccines to empower people's lives and wellbeing. Sanofi Pasteur is committed to expanding access to quality vaccines, serving the people living in the country. We operates in Myanmar with authorized distributor, DKSH.

Servier
Servier is an international and independent pharmaceutical company governed by a non-profit foundation, with a frim resolve to innovate. Since opening our first laboratory in 1954, we have been committed to therapeutic progress to serve patient needs with the help of healthcare professionals. We strive to provide future generations with a world where quality healthcare is available and accessible to all.
Operating in 149 countries, we have 22,000 collaborators employed worldwide and 25% of our total revenue (excluding generics) into Research and Development, and all profits are used for further development.
With 100 million of patients treated worldwide by our medicinal products on a daily basis. we are keenly aware of our responsibilities to patients, doctors, and healthcare professionals. They are the motivating force behind our daily drive for innovation as a provider of therapeutic progress.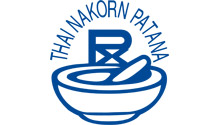 Thai Nakorn Patana
Right from our establishment in 1979, it has always been our objective to manufacture quality pharmaceuticals for the better health of people. We have always insisted upon employing modern, efficient machinery together with strict quality control by expert production pharmacists.
Over the years, our faithful commitment to superior quality has earned us the recognition. Food and Drugs administration, Department of Public Health, has awarded us a certificate of excellent manufacturing standards. This certification has future affirmed public confidence in our brands and it is a trust we are bound to honour-always.
For more information, please find detail in http://www.thainakorn.com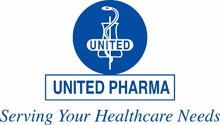 United Pharmaceutical
United Pharmaceutical Company has founded in 3rd March 1997 in Myanmar. It is an affiliate of United Laboratories Philippines, the largest pharmaceutical company in South East Asia. UPCL is trying to be the preferred Healthcare Solution Provider in Myanmar by promoting total well-being and quality of life. UPCL currently has health care promoting programs with over 20 products in wide range of Myanmar. Nearly 400 employees are working out of 21workplaces in Myanmar.
United Pharmaceutical Co., Ltd represented in Myanmar by United Laboratories Inc. develops, manufactures, and markets a wide range of prescription and consumer health products covering all major therapeutic categories. Many of these products are leading brands in the Philippines, Indonesia, Thailand, Malaysia, Singapore, Hong Kong, Vietnam, and Myanmar.