ASVAC 2019 Sponsors
BRONZE Sponsor

MSD
For more than a century, MSD has been inventing for life, bringing forward medicines and vaccines for many of the world's most challenging diseases. Today, MSD continues to be at the forefront of research to deliver innovative health solutions and advance the prevention and treatment of diseases that threaten people and animals around the world.

Serum Institute of India
Serum Institute of India Pvt. Ltd. (SIIPL) was started in 1966 as a small scale laboratory to solve the issue of severe shortages of Tetanus serum and Tetanus Toxoid in India. From this humble beginning, SIIPL has reached to the present stage where it makes more than 1.5 billion doses of vaccines every year and two out of every three children in the world receive at least one vaccine from SIIPL. It is estimated that the large supplies of quality vaccines at highly affordable prices, have saved millions of lives in the world in these five decades.  
SIIPL has recently introduced WHO prequalified "Rotasiil®" thermostable vaccine against severe rotavirus diarrhoea in infants. Its rabies vaccine (Rabivax-S) has also been recently prequalified by WHO. Today, SIIPL has 26 WHO prequalified vaccines.  SIIPL has also recently received license for the first indigenously developed Pneumococcal Conjugate Vaccine. The pipeline includes new vaccines like Recombinant BCG, Pentavalent Meningococcal Conjugate vaccine, Dengue vaccine, RSV vaccine, HPV vaccine, Yellow Fever vaccine, etc.
The Founder and Chairman of SIIPL, Dr. Cyrus Poonawalla is strongly committed to the cause of public health. He recently received with the inaugural Vaccine Hero Award by GAVI on 10 December 2018. 
For more information, visit: http://www.seruminstitute.com.
ASVAC 2019 Exhibitors

AA Medical Products Ltd
Established in 1996, AA Medical is Myanmar's largest and most trusted pharmaceutical distribution company with branch offices throughout the country, as well as overseas subsidiaries in Singapore and the U.S.A.
In our desire to better serve the healthcare requirements of the people of Myanmar, we focus on the registration, distribution, sales, marketing, and market research development of quality products.
Our Strengths Are:
More than 1200-strong employee workforce at our 15 offices throughout Myanmar
Myanmar's widest distribution reach, with a fleet of over 160 vehicles serving over 18,000 outlets coverage to Pharmacies, Hospitals, Clinics, and Drug Stores
Air shipment capability for the urgent delivery of lifesaving drugs
Quality products that comply with international standards of safety and efficacy
Proven partnership success with our partners for distribution, marketing and regulatory compliance

Haier Biomedical
Established in 1984 in Qingdao of China, Haier is the world's No. 1 major appliance brand. Haier's global turnover has reached 40 billion USD in 2018.
Currently, Haier Group owns Haier, Casarte, GE Appliances, Fisher & Paykel, AQUA Leader and Candy as its smart home appliances brands.
We Haier Biomedical is a subsidiary of Haier group and be long term supplier of UNICEF for more than 10 years and have been cooperating with WHO for 9 years. We have already supplied more than 120,000 unit vaccine refrigerators all over the world. Our products include cold rooms, vaccine refrigerator, ice-pack deep freezer, SDD refrigerator/freezer, solar health facility, and other solar power solutions,30-Day electronic temperature logger and voltage stabilizer. Our vaccine cold chain equipments are all qualified by WHO latest standard, including Grade A freeze protection and listed in the GAVI CCEOP platform. Now, Haier becomes one of the largest WHO/PQS certified product manufacturers in the world. Haier CCE have covered 70 countries all over the world.
In addition, we also provide ultra low temperature solution, smart blood bank solution, smart vaccine storage solution, pharmaceutical storage solution, liquid nitrogen biological storage solution, biosafety cabinet and so on, which are widely used in medical and laboratory fields.
Our company is qualified by ISO9001 quality system, ISO14001 environment protection system and ISO13485:2003 quality system and our products are qualified by WHO/PQS certificates, TUV CE certificates, American UL, Energy Star certifications

Right Channel Co.,Ltd
Right Channel Co.,Ltd is registered in 2011 and published in 2014 as company limited. The number of employees is 23.
We distribute and market products from three principles. First, Sebamed, medicinal skin care from Sebapharma Germany. Second, Easy Max, glucometer and test strips from EPS Bio Taiwan. Third, SupraVit effervescent, Enteric Ecol probiotics and Lactoflor kids' probiotics from Kendy Pharma Bulgaria.
We are marketing aူnd distributing our products in medical channel (Government Hospitals, Privates Hospitals, Special Clinics, GPs, pharmacies) and public channel (City care, Medicare, Discount festivals, TVCs, baby stores, Beauty salons, Gym and fitness center).

Servier
Servier is an international and independent pharmaceutical company governed by a non-profit foundation, with a frim resolve to innovate. Since opening our first laboratory in 1954, we have been committed to therapeutic progress to serve patient needs with the help of healthcare professionals. We strive to provide future generations with a world where quality healthcare is available and accessible to all.
Operating in 149 countries, we have 22,000 collaborators employed worldwide and 25% of our total revenue (excluding generics) into Research and Development, and all profits are used for further development.
With 100 million of patients treated worldwide by our medicinal products on a daily basis. we are keenly aware of our responsibilities to patients, doctors, and healthcare professionals. They are the motivating force behind our daily drive for innovation as a provider of therapeutic progress.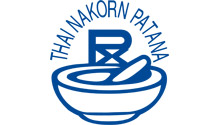 Thai Nakorn Patana
Right from our establishment in 1979, it has always been our objective to manufacture quality pharmaceuticals for the better health of people. We have always insisted upon employing modern, efficient machinery together with strict quality control by expert production pharmacists.
Over the years, our faithful commitment to superior quality has earned us the recognition. Food and Drugs administration, Department of Public Health, has awarded us a certificate of excellent manufacturing standards. This certification has future affirmed public confidence in our brands and it is a trust we are bound to honour-always.
For more information, please find detail in http://www.thainakorn.com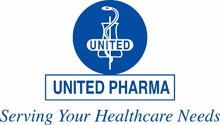 United Pharmaceutical
United Pharmaceutical Company has founded in 3rd March 1997 in Myanmar. It is an affiliate of United Laboratories Philippines, the largest pharmaceutical company in South East Asia. UPCL is trying to be the preferred Healthcare Solution Provider in Myanmar by promoting total well-being and quality of life. UPCL currently has health care promoting programs with over 20 products in wide range of Myanmar. Nearly 400 employees are working out of 21workplaces in Myanmar.
United Pharmaceutical Co., Ltd represented in Myanmar by United Laboratories Inc. develops, manufactures, and markets a wide range of prescription and consumer health products covering all major therapeutic categories. Many of these products are leading brands in the Philippines, Indonesia, Thailand, Malaysia, Singapore, Hong Kong, Vietnam, and Myanmar.